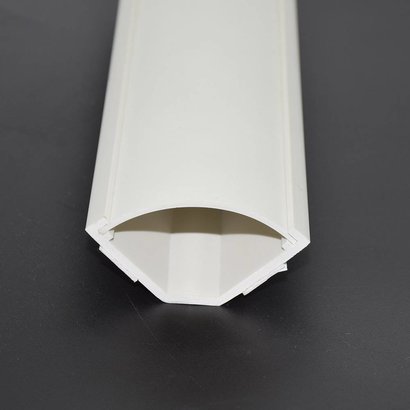 5Ft Small Corner Duct Cable Raceway White (W43 x H23mm)
CT-220931
Availability:

In stock (10)
Same day shipping on orders before 3:00 PM PST Mon-Fri

Real time inventory!
Product description
Article number:

CT-220931

Availability:

In stock (10)
5Ft Small Corner Duct Cable Raceway White (W43 x H23mm)
Corner Wire Duct Race Way (W43 x H23):
The Corner wire duct race way is design for commercial, industrial and residential applications to manage and hide cables located in corners or cables that drop from the ceiling to the floor, These smart cable managing solution not only keeps cables from damaging but also protects people from tampering and creates a safe environment.
The unique 3-sided design makes it really easy to install, it has adhesive pads on the sides that easily attach to any corner with with or without drilling, nor damage to walls and structures.

Main Features:
* Smart cable management solution
* Protects cables from damaging
* Drilling or non-Drilling (Optional)
* Screws x2 Included
* Double Sided Adhesive Pad x2 Included
* EASY installation
* (1.69"x0.90') (W43 x H23 mm) Dia

Specifications:
Material: PVC
Flammability: Flame Retardant
Color: White
Length: 5Ft 1.5M
Diameter: (1.69"x0.90') (W43 x H23 mm)
Aproval/ Compliant: RoHS