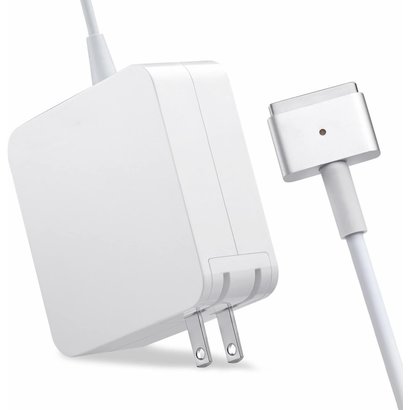 Mac Book Pro Charger, 60W Power Adapter Charger Compatible with Mac Book Charger/Mac Book Air(After Late 2012)
MAC-A1425
Availability:

In stock (2)
Product description
Article number:

MAC-A1425

Availability:

In stock (2)
INPUT: AC 100-240V, 50-60Hz; OUTPUT: DC 16.5V-3.65A, Second generation power adapter,The T-tip connector.

Replacement charger power adapter for Mac Book Pro 13" after 2012 with Model:A1425、A1502

Compatible with Macbook PRO 13 inch:MD212,MD213,MD662,ME864,ME865.ME866,MGX72,MGX82,MGX92,MF839,MF840,MF841,MF843.

LED LIGHT PROVIDES STATUS INFO: An amber light lets you know that your notebook is charging, while a green light tells you that you have a full charge

The 60 Watt Power Adapter features a magnetic DC connector so if someone should trip over it, the cord disconnects harmlessly and your MacBook Pro stays put safely. It also helps prevent fraying or weakening of the cables over time.