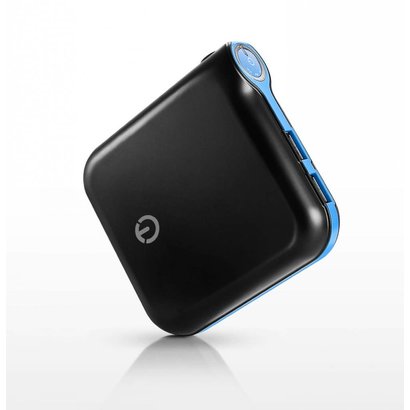 Powerpack Portable Power Bank Charger 12000 mAh, Black
PP-PB12000BK
Availability:

In stock (147)
Same day shipping on orders before 3:00 PM PST Mon-Fri

Real time inventory!
Product description
Article number:

PP-PB12000BK

Availability:

In stock (147)
Powerpack Portable Power Bank Charger 12000 mAh
Unrivaled Power & Speed
The Powerpack packs an impressive 12, 000mAh of power and has a hefty life span of around 500 charge cycles.
Built to Last
The Powerpack can take a bashing. With its sturdy build, fingerprint-resistant black matte finish, and simple yet portable design.
Highly Efficient Design
The Powerpack boast a -2.1A and 1A- charge port to charge two devices simultaneously. New Trent engineers meticulously designed the Powerpack to ensure high performance during dual charging - this means no increase charge time when charging two devices. Now that's efficiency!
Battery Specifications.
Capacity: 12000mAh@3.7 V
Input: 5V@1.5A
Outputs: 5V@2.1A and 5V@1A
Dimensions: 3.9 x 3.6 x 1.1 inches
Cycle Life: >500. Charger Time: 8.5 hours