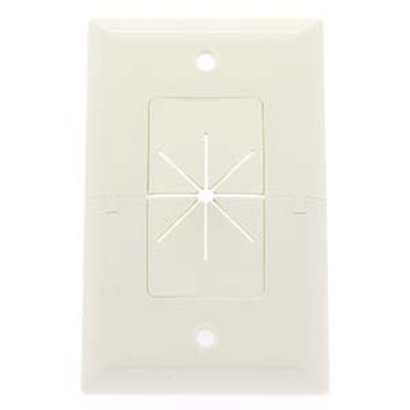 Split Plate w/Flexible Opening White
RWP-101866WT
Availability:

Out of stock
Product description
UPC:

660559011812

Article number:

RWP-101866WT

Availability:

Out of stock
Split Plate w/Flexible Opening White
* Split Plate with Flexible Opening
* Two interlocking halves connect to make a single wall plate.
* Can be installed around existing cables to eliminate having to re-pull wires.
* Slim profile allows the wall plate to be installed in tight places, such as behind a mounted TV, amplifier, or other devices.
* Helps conceal cables behind your HDTV for a professional and organized installation.
* Quick & Easy Installation
* Mounting Screws Included