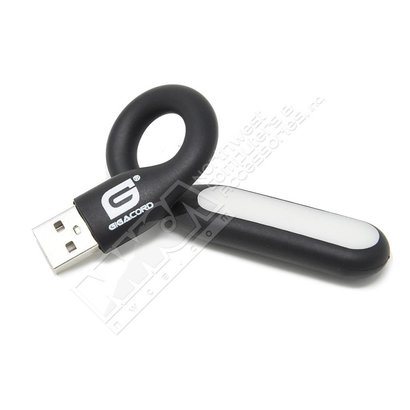 Gigacord USB LED Flexible Light (Choose color)
GC-40500BK
Availability:

In stock (4)
Product description
Brand:

Gigacord

UPC:

2014110608092

Article number:

GC-40500BK

Availability:

In stock (4)
Gigacord USB Led Flexible Light
Looking for a cool little lamp to attach to your laptop or USB port? This stylish LED light is perfect for reading, working, traveling and much more! It can be used on both desk and bedside table, very convenient. It's soft enough to avoid the direct shining light which gives effective protection of our eyesight. Its flexible body is suitable for all occasions, all devices with USB port.
Portable and easy to use
Plug into any USB port devices such as PC, mobile power bank and etc.
Lambency lamp shade, protect eyesight
Flexible body is suitable for all occasions
Soft material: Keeps out of the direct light. More effective protection for eyesight
Can be used on both desk and bedside table
1.5W, powered by DV 5V
Part Number: Color
GC-40500BK: Black
GC-40500BL: Blue
GC-40500PK: Pink
GC-40500WH: White