USB 3.0 to HDMI / DVI Dual Head Display Video Adapter
US-990877
Availability:

In stock (7)
Product description
UPC:

820004080576

Article number:

US-990877

Availability:

In stock (7)
The USB 3.0 Display Adapter is a device which enables connection to second display device to a computer using USB 3.0 port. With this convenient design, it can connect up to 6 display devices to a computer without installing extra video cards. Once the driver has been installed, the USBattached monitor will be enabled immediately. No function key on the adapter and there is no need to reboot the operating system after unplugging the USB adapter. System performance is an important issue when using multiple monitors. Another benefit of this adapter is that it occupies little computer resource; ensuring users get quality display without comprising computer performance.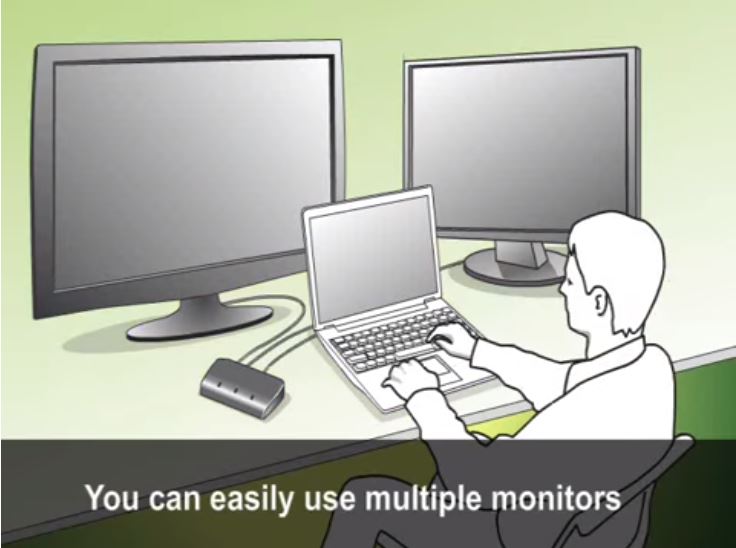 Main Features :

* Add-on monitor, LCD or projector through a single USB 3.0 port hot-plug; add or remove monitor without system reboot
* Small in size, works with HDMI® & DVI displays.
* Supports High Resolution up to 2048x1152
* Video streaming is supported up to 1080p
* Extend and Mirror mode support.
* Resumes from hibernation and suspend modes
* Supports up to 6 USB display adapters, when only use AN3200 for single output.
* Supports up to 3 USB display adapters, when only use AN3200 for dual output.