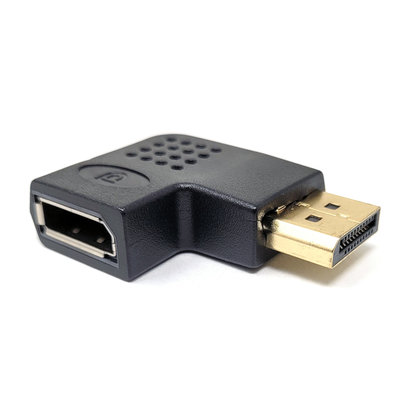 Gigacord DisplayPort Flat Right Angled 90 Degree Adapter Male/Female 4K
GC-35625
Availability:

In stock (99)
Gigacord DisplayPort Flat Right Angled 90 Degree Adapter 4K DP Male/Female ...
More information
Product description
Brand:

Gigacord

Article number:

GC-35625

Availability:

In stock (99)
Right Angled 90 Degree DisplayPort Male to Female Extension Adapter

This Displayport adapter enables you to lead the female port of your Displayport devices, e.g. flat screen etc. 90° left.

Thus you can connect your Displayport cable without any problem in case the existing DP female port is difficult to access.

Connector: Displayport male to Displayport female port 90° angled right.