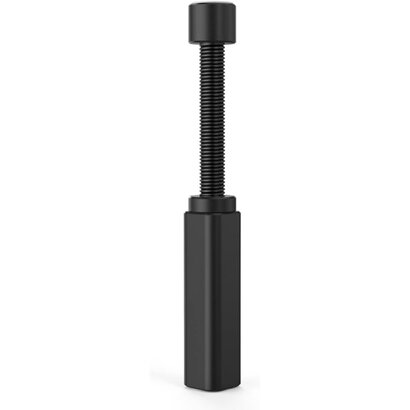 Cryo-PC Graphics Card GPU Brace Support, Video Card Sag Holder Bracket, GPU Stand, L
CPC-GPUL
Availability:

In stock (4)
Product description
Brand:

Cryo-PC

Article number:

CPC-GPUL

Availability:

In stock (4)
All-aluminum metal material - Provides strong and long-lasting support. This is made of all-aluminum metal instead of plastic, can avoid the aging of plastic materials and can be used as a long-term replacement.

Screw adjustment design - The graphics card bracket design can be compatible with various chassis configurations of traditional and long power supply bays to meet various user hosts.

Bottom hidden mag.net design - The mag.net hidden in the base is designed for easy installation and more stable standing in the chassis.

The workmanship of the detail process - The small graphics card support frame is made of three complex processes: polished anode, sandblasted anode and CNC high-speed edge-washing high-gloss process. The full anode process can maintain the durability.

Tool-free fixing module - The support module is equipped with a cushioning anti-scratch pad and a base high-gloss process.