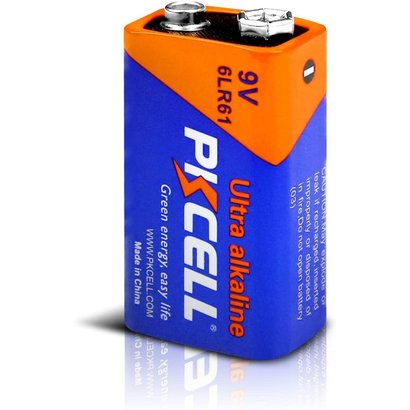 Ultra 9V 6LR61 Alkaline Battery, Blister Card
PKC-9V6LR61
Availability:

In stock (244)
Product description
Brand:

PKCELL

UPC:

6942449513021

Article number:

PKC-9V6LR61

Availability:

In stock (244)
Maximum Power –Alkaline 9V Batteries are premium grade, high-capacity alkaline batteries built to supply maximum power to your electronic devices. SIZE- L:48.5mm(1.90In) W26.5mm(0.44In) H:17.5mm(0.68In).

Ultra Long-Lasting –9V Batteries are competitive among leading brands with ultra long-lasting power and performance for high-drain, low-drain, and outdoor devices.

Safe for Environment –the 6LR61Alkaline Batteries are leak-proof and free of mercury, cadmium and lead so they are completely safe for the environment and daily use, and your electronic devices are always protected.